HOMECOMING: More like an extraction by Mr. Aarjab Gehimire Scholar UMSGET, Pondicherry University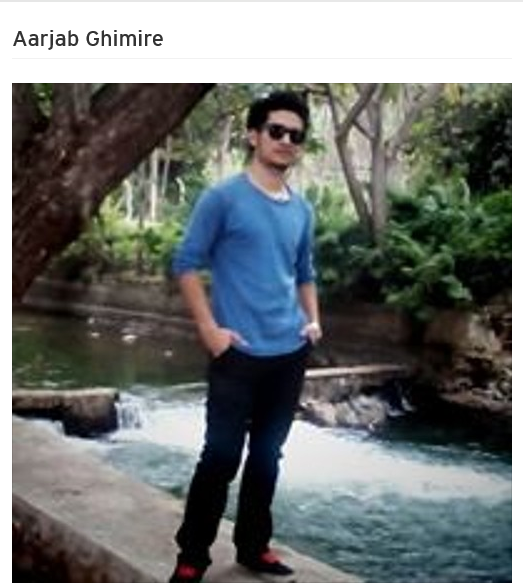 HOMECOMING: More like an extraction.
Aarjab Ghimire
UMSGET, 2018-20,
SAF- Nepal.

June 2020. The month when India's COVID-19 tally was exponentially rising, I along with two fellow Nepalese, Kushal Devkota (UMSGET, I Year) and Prabin Bikram Katwal (UMISARC, II Year) had made our minds of coming back to Nepal, anyhow. This report is about our travel back home from Pondicherry University, the feelings and the experience.
The university was closed on March 16, 2020 until further notice like all the other educational institutions in India. A collective feeling of cluelessness and uncertainty rose among all the students, especially final year students who were supposed to sit for their exams within a month's time. Soon, Indian students started leaving the University for their respective home towns. Within a couple of days, almost all the Indian nationals had vacated the University following the announcement of a nationwide lockdown. We, the foreign nationals had been suggested to stay in our respective hostels. And, that was just the beginning. The situation was unexpected and the future was uncertain. Only few SAF students from various SAARC countries were left and locked down inside a massive 800 acre University premise. Days started passing by, soon it became a month. April 10 2020, the Royal Bhutan Government sent a repatriation flight to Chennai. Now left, were fewer people.
April and May were bizarre. By now, the pedestrians on the University roads were mostly jackals and a diverse flora and fauna could be seen. As humans receded and confined themselves, nature started blooming. That's when we understood, nature always wins. On the other hand, a political tension between India and Nepal over a disputed land started reaching peaks and going back home seemed unthinkable. On a brighter side, our stipend was timely forwarded to us the entire time, thanks to Dr. P. Elumalai, HOD, UMSGET and Dr. H Purushothaman, HOD, UMISARC. Of course, real thanks to SAF for all this support.
June first week, I decided to talk to the Nepal Embassy in New Delhi about our possible evacuation. In response, they gave us the permission to use one of the twelve land borders with India which were now open to public of both countries. That's when a sense of hope drove us towards our goal of coming back to our family. The major question now was, HOW? Though the domestic flights had started operating in India, the COVID-19 situation had worsened by now and Tamilnadu was one of the hotspots of the virus. I went to seek for advice with Dr. Elumalai who showed no hesitation in assuring our safe travel till Chennai airport and helped me plan the best route to enter Nepal. And within no time, the route was finalised too.
A university arranged vehicle to drop us till Chennai Airport (Pondicherry-Tamilnadu).
A nonstop flight from Chennai-Bagdogra (Tamilnadu-West Bengal).
A pre booked, well sanitised cab from Bagdogra airport to Kakarbhitta (West Bengal-Nepal border)
I informed both Nepal Embassy and SAF-Nepal chapter about our itinerary and a green signal was received from both the ends in the written format of no objection to the university. Jun 11, 2020 felt what happiness felt like. The feeling was jubilant as we had booked the flight tickets. We were backed by the University, SAF Nepal and the Nepal Embassy the entire time which felt warm and safe. Travelling across states was not very easy, and the university took care of it by applying and providing us with an emergency travel pass for our travel till Chennai airport.
The happiness didn't last long as Chennai declared second phase of lockdown from June 19, 2020, our travel day. They say, humans fear things they are unsure about. So did the realisation about the uncertainty of this journey. The university suggested us an alternative, and the new plan was to travel to Chennai airport on Jun 18, midnight itself. This would help us avoid the lockdown but at the cost of spending an entire night outside Chennai airport as our flight was for the next day. But we agreed to it and at 23:30, June 18, the cabs were at our doorsteps. The University kept by its promise and we reached the airport safe and sound.
Ever seen the railway stations in India? That's what Chennai airport looked like that night. It seemed we were not the only ones to travel a day before. People whose flights were after two/three days were also there. It was another chaos and social distancing was not an option. However, we tried our best to maintain minimum distance from everyone and after hours of trying doing the same, the airport allowed us in. It was such a relief. Who would have imagined the airports would be operating this way a few months back? Check-ins were different, so were the security checks. That's when I realised the importance of the frontline workers who were literally risking their lives to ease other people's. We were provided with a face shield and I, fortunately was also provided with a PPE kit for getting the middle seat. By this time, two things were certain; the flight was not cancelled and we had made till the half way of our journey. 07:30 am, June 19, we were called for boarding and coming home felt within our reach. The flight was full of passengers and again, social distancing was out of context. I closed my eyes, and thanked the almighty till that point and asked God to hang in there for some more time. At 10:30 IST we landed at Bagdogra airport. Different sets of protocols were waiting for us there. Various screenings, temperature tests, various hand and body sprays and a couple of form fill ups were all that separated us from our cab waiting for us outside. This time, we realised the cab driver was scared of us as we had travelled a long way, on top of that, from Chennai. However, he didn't hesitate to take us with him. We sat on the rear seat and did not let him touch our luggage. He thanked us for acknowledging the situation.
By this time, we knew we were almost there. It was drizzling outside, we looked at each other and smiled. We did not speak a word but we exactly knew what each of us wanted to say. It took us half an hour to reach Kakarbhitta (Nepal border). The cab dropped us there and the driver bid us goodbye. We took a long walk down the Mechi Bridge which separates Nepal from India. On the other side of the bridge, we were greeted by the police personnel on duty; "Bhai haru tadhai bata aaunu bhayo?" which translates to "Brothers, have you come a long way?"
We giggled and replied, "testai testai" which means 'something like that' in English. We were finally home. What followed was the necessary paper works, 14 days quarantine and a swab test at the end of it. July 4, 2020. I received a text message at around 11:15 NST on my cell phone which read, 'Your SARS COV-2 (Real time RT-PCR) test result is negative. Stay safe.' That is when I realised that I had actually made it home, safe and sound!
It was a life-time experience which we will cherish for the rest of our lives.