SAF Scholars Alumni Association on Facebook
SAF gives us the platform to promote regional cooperation and peace, share and collaborate cultures between the eight SAARC countries. Our main objectives are to continue this great initiative of dear UNESCO Goodwill Ambassador Madanjeet Singh.

The current activities of SAF Alumni web page are mainly based on social media. I am pleased to share the following facebook page link of SAF Scholars Alumni Association (https://www.facebook.com/SAFScholarsAlumniAssociation/), where we are interacting with viewers and SAF Alumni's to spread news of SAF about SAF scholars, give advice and guidelines to the new scholars thus they can join our group as an alumni in future, publish story about our successful alumni thus others get inspiration and so on. We have an alumni committee where representatives are from eight SAARC countries and five SAF institutes.
-Md. Wazedur Rahman
Graduate Student, Doctor of Philosophy (PhD),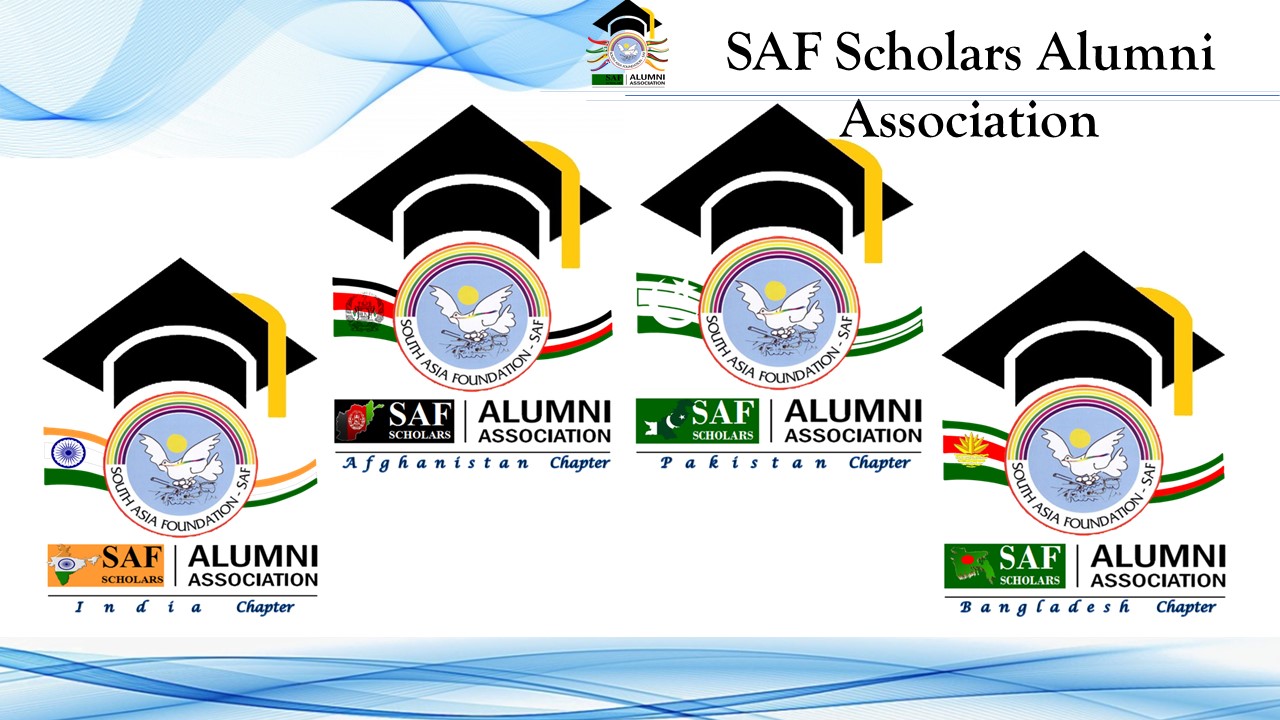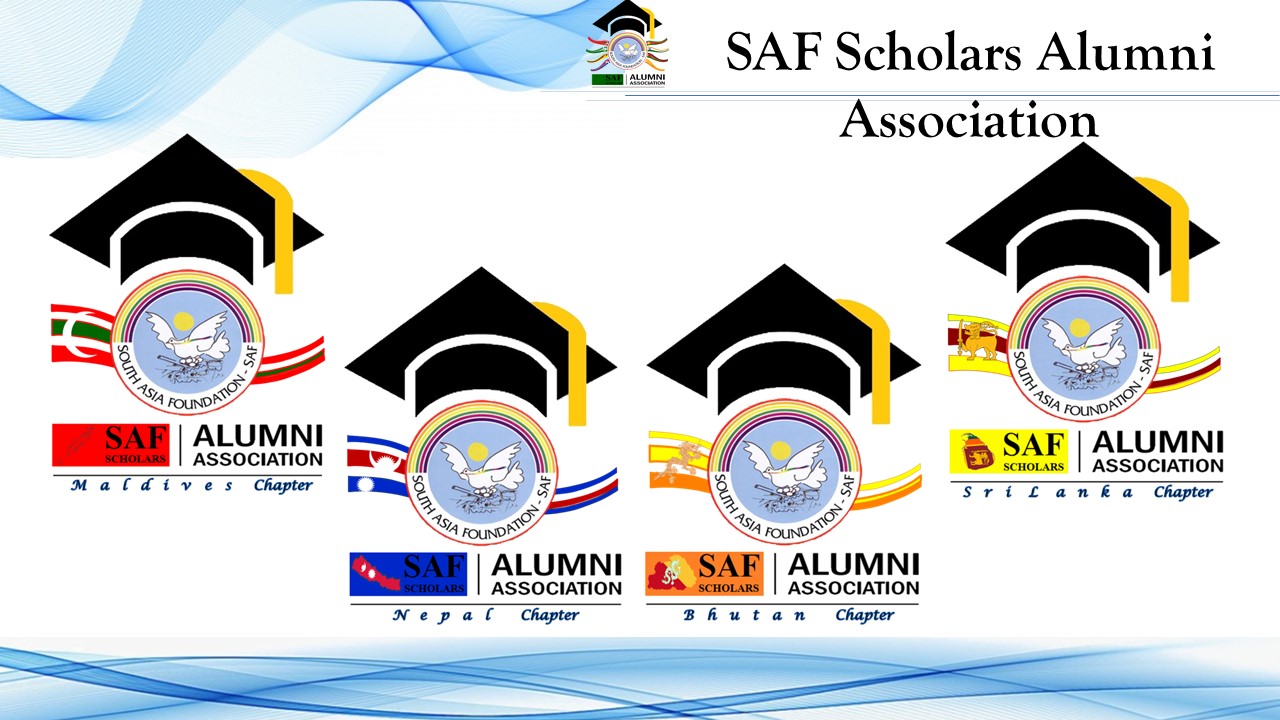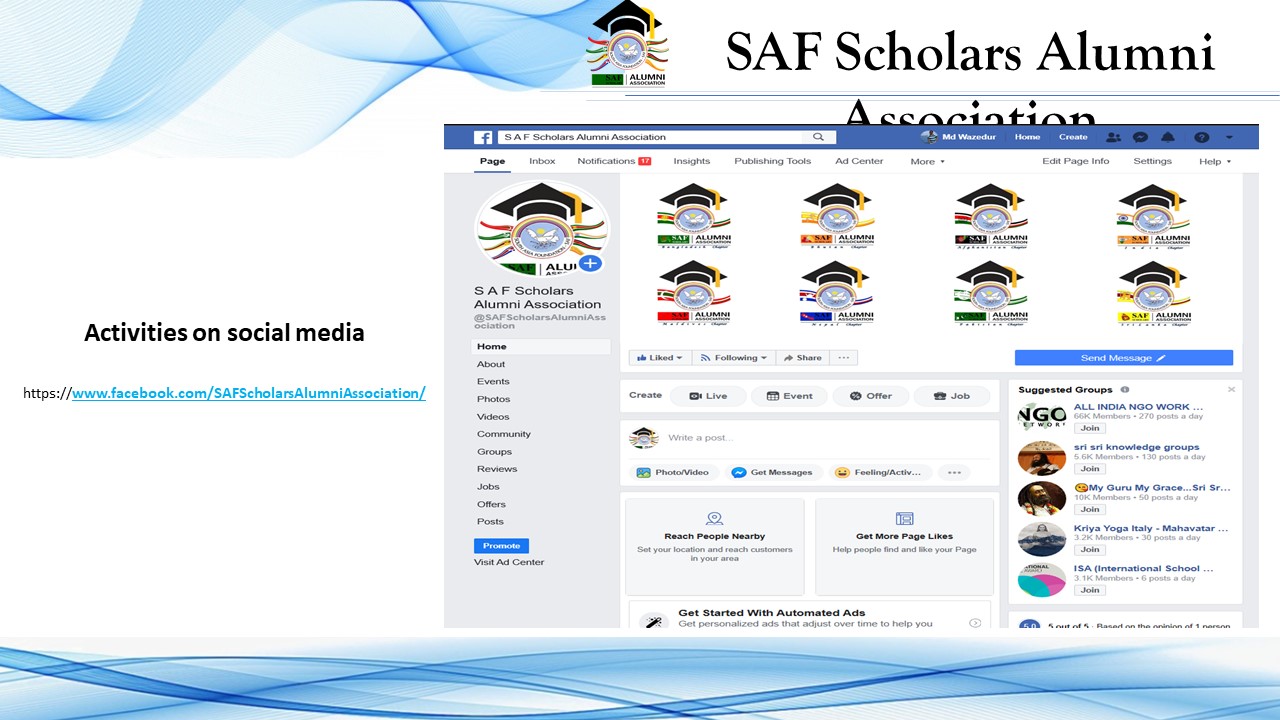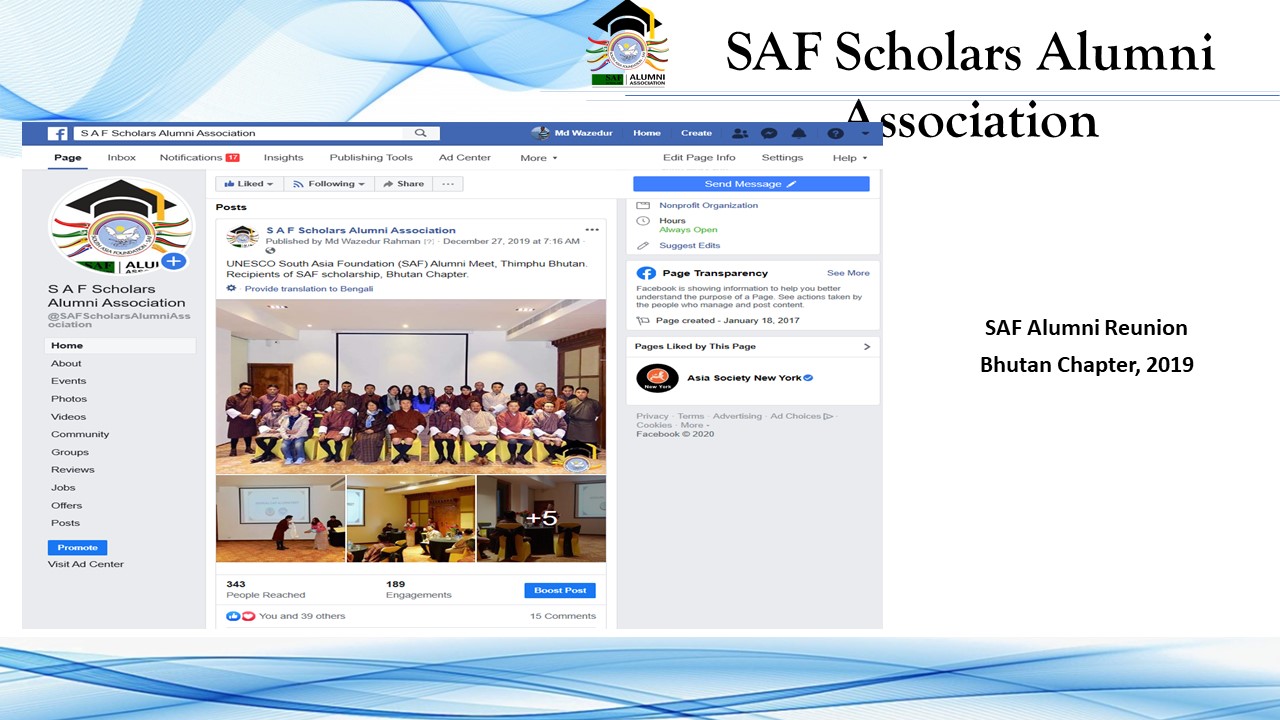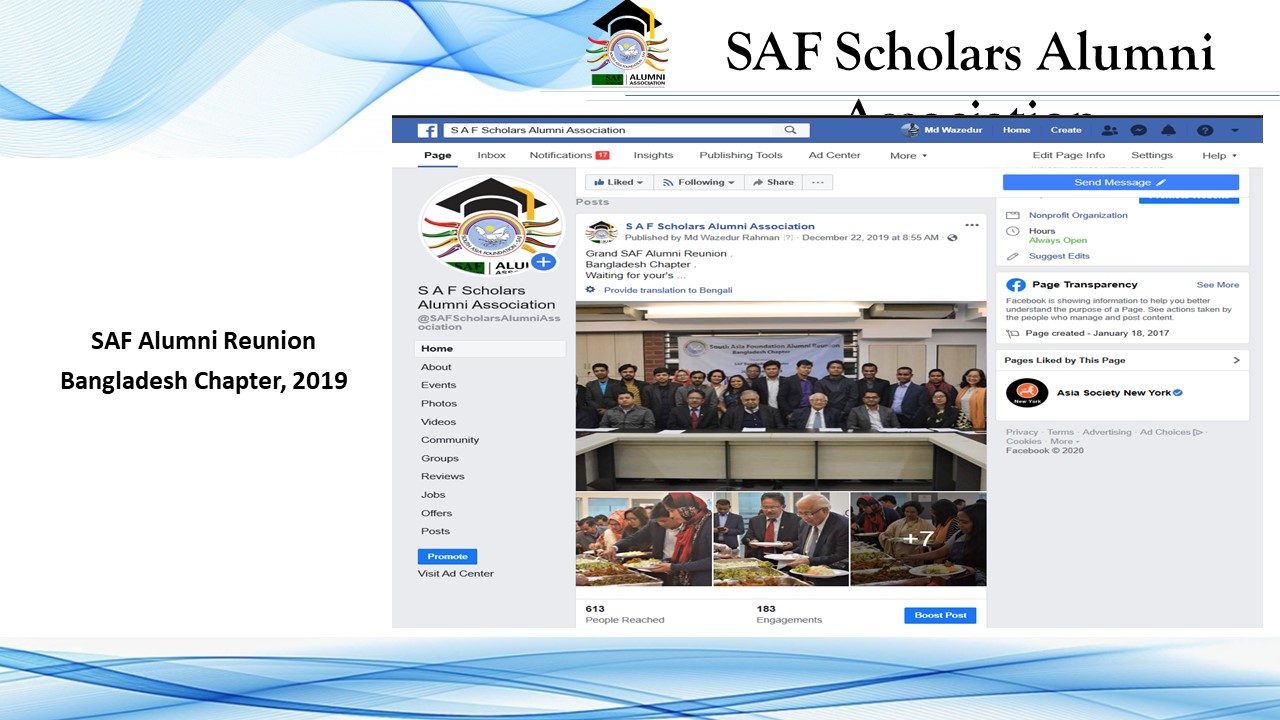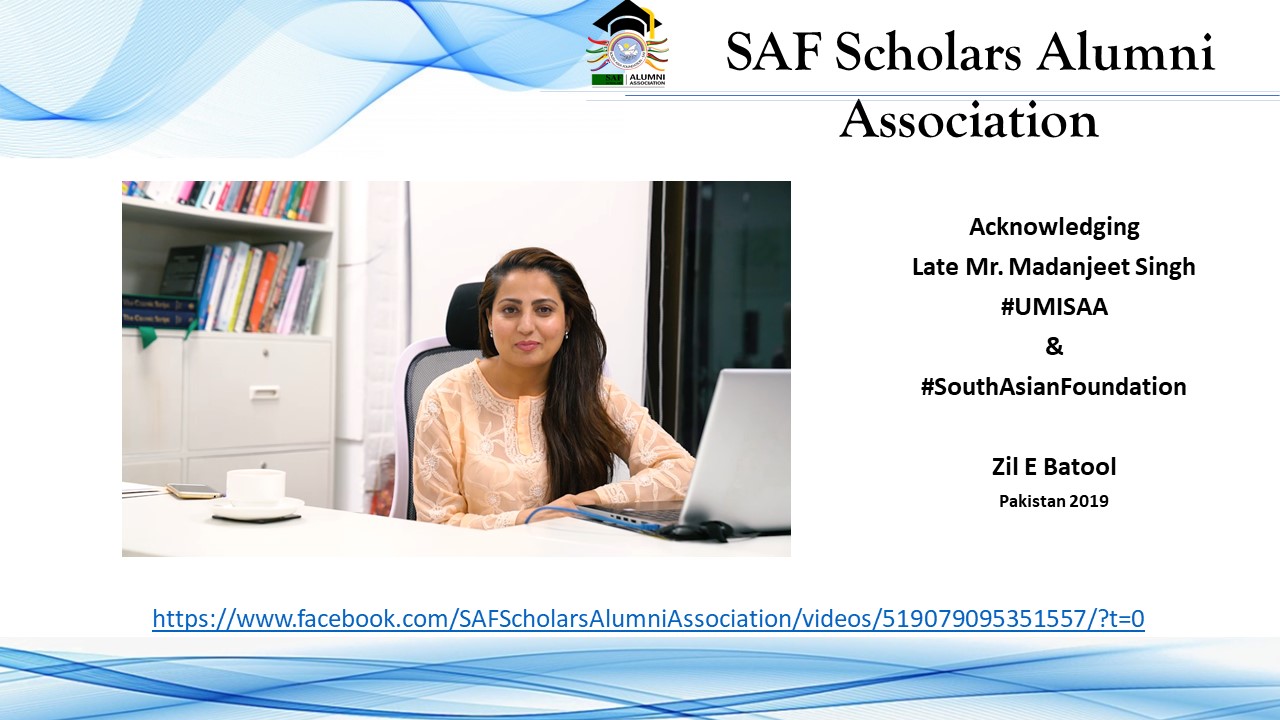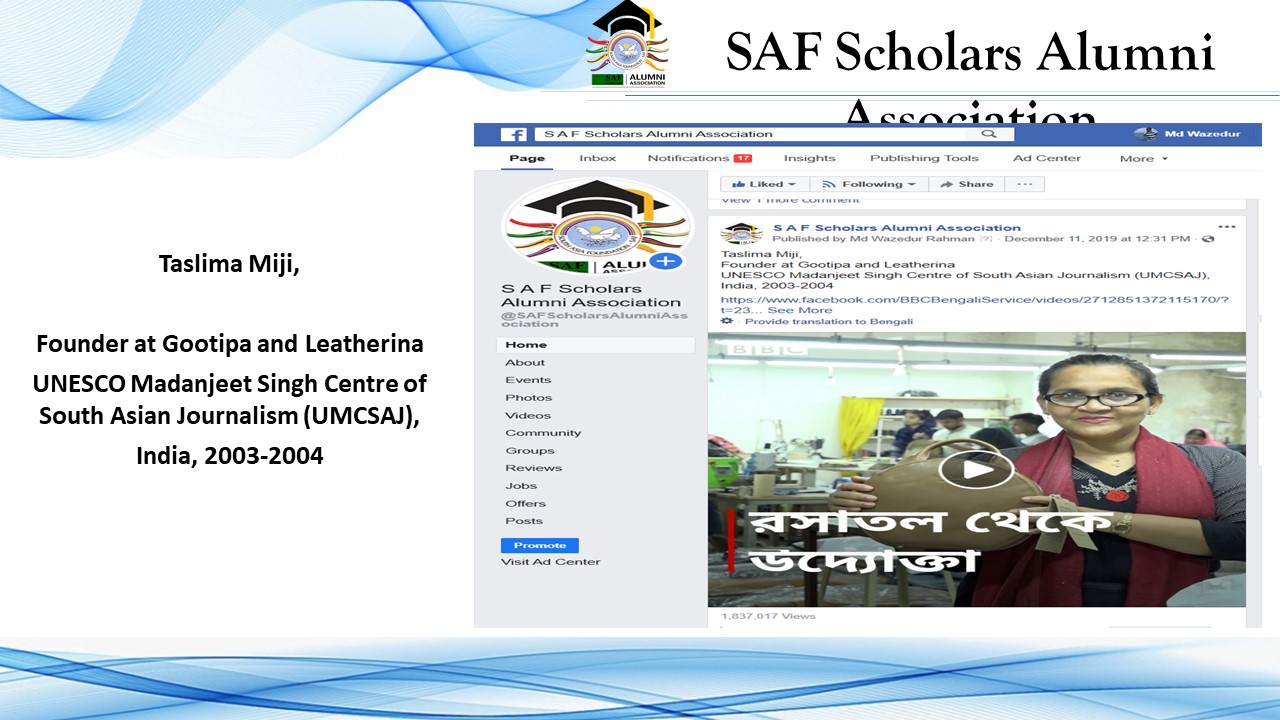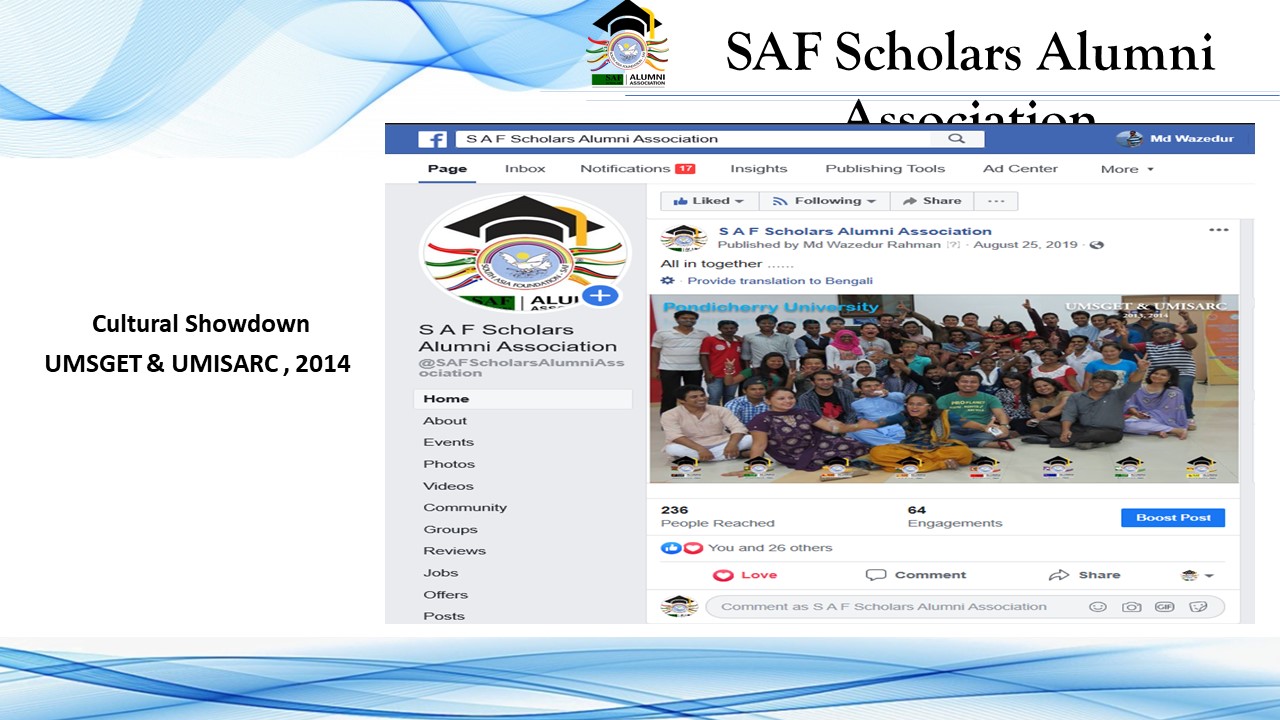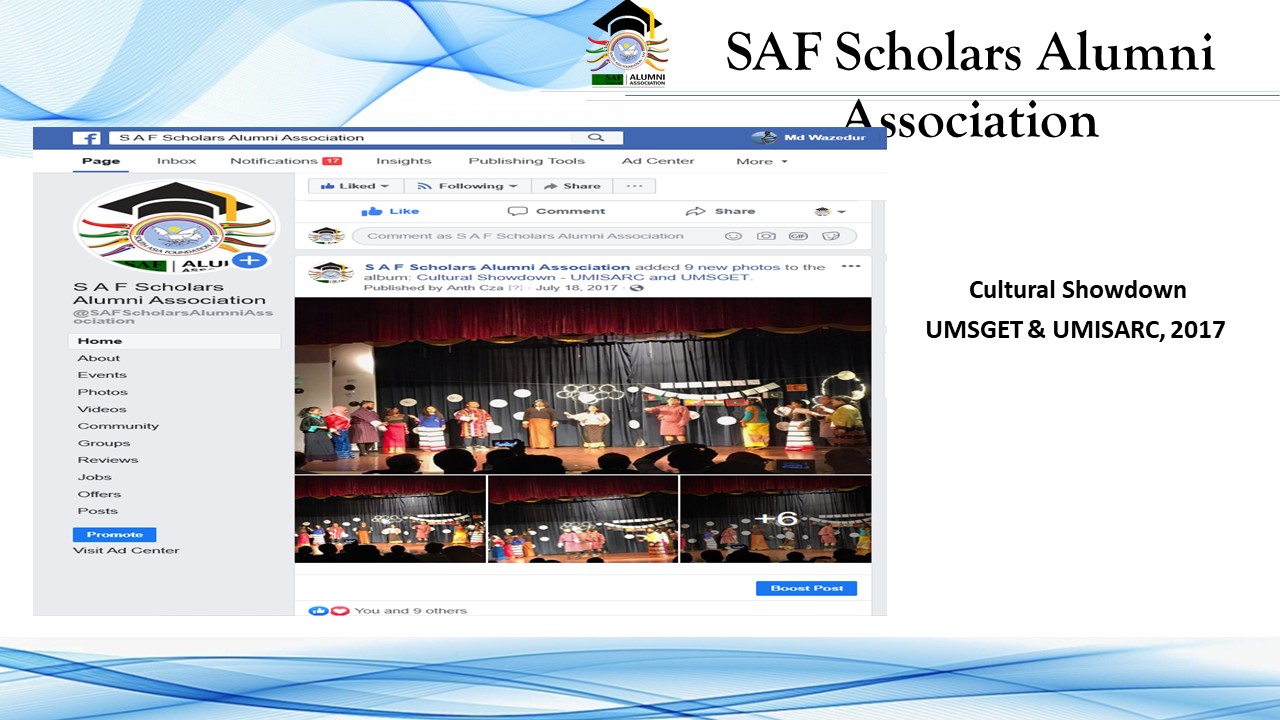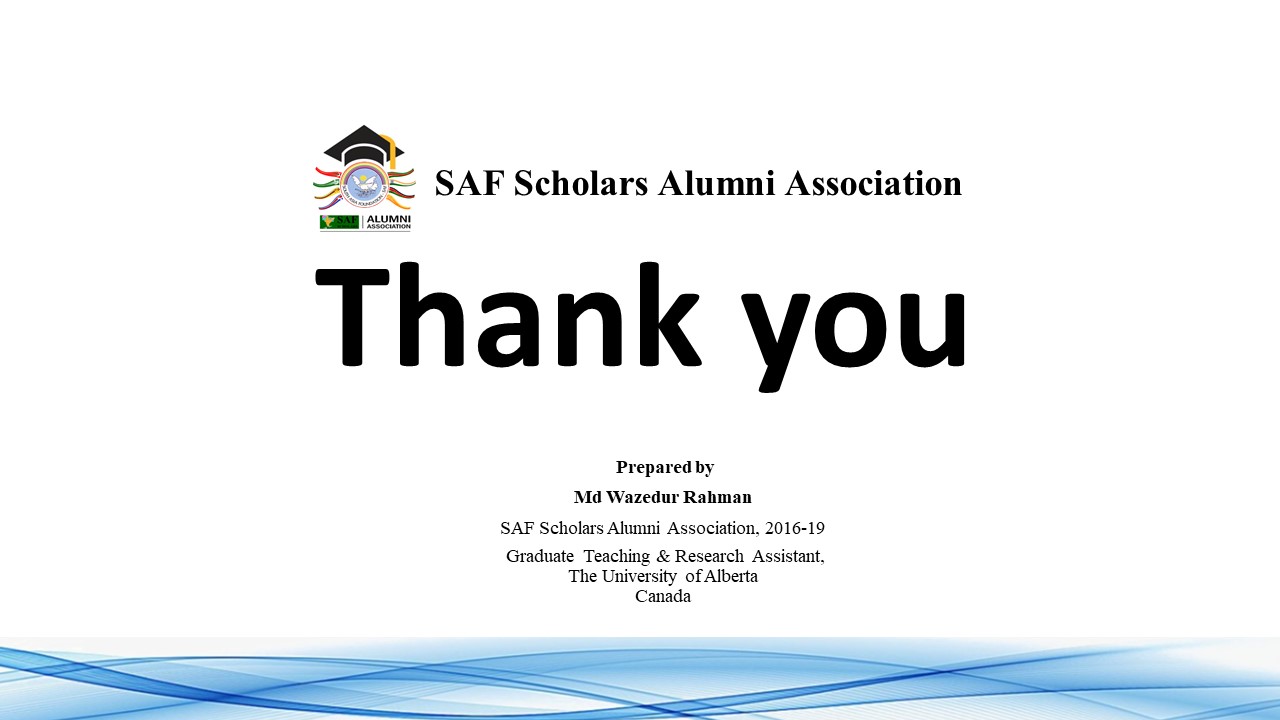 https://www.facebook.com/SAFScholarsAlumniAssociation/