Third Memorial Lecture on UNESCO Goodwill Ambassador Madanjeet Singh was organized by UMISARC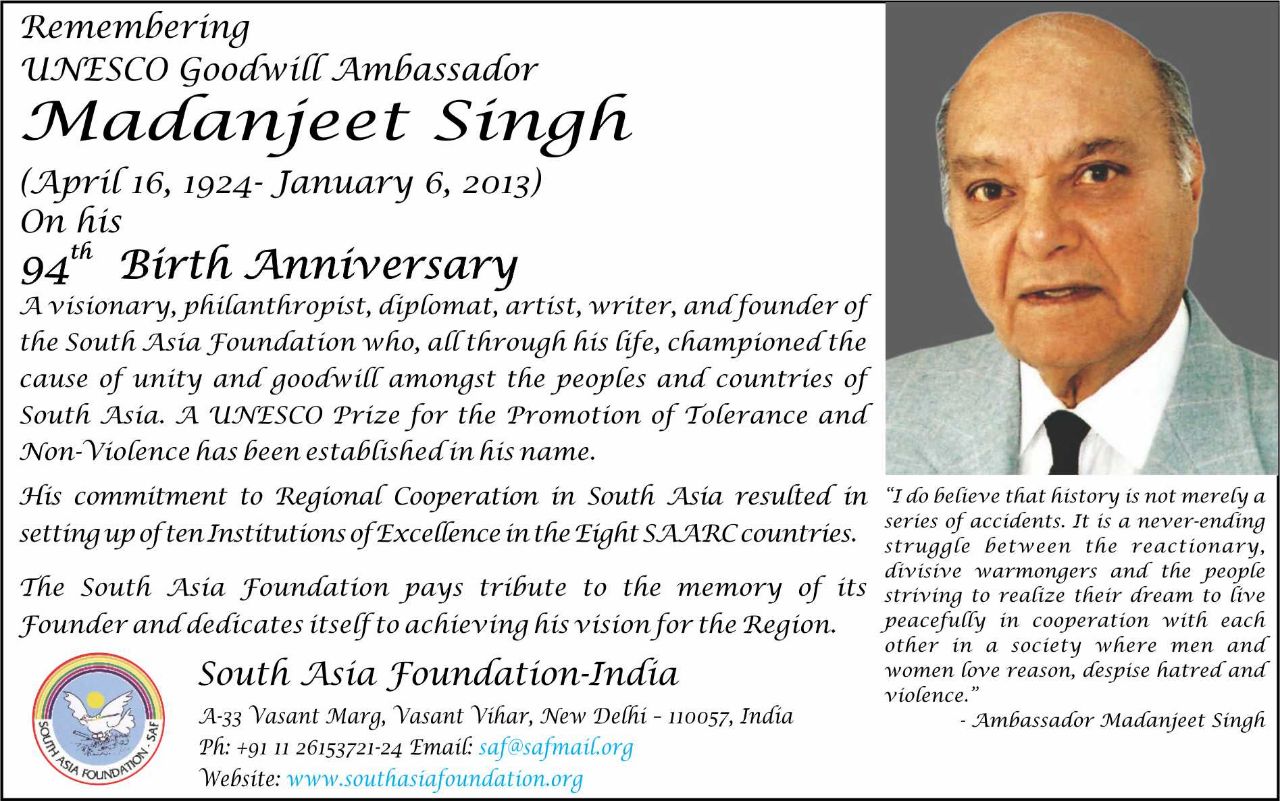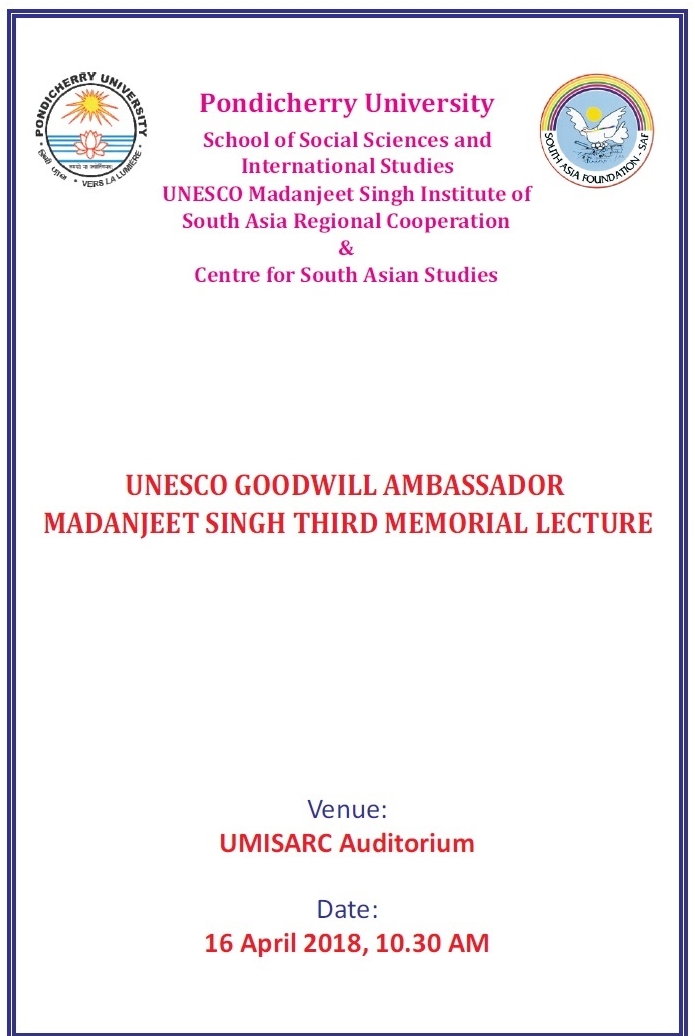 The third UNESCO Goodwill Ambassador Madanjeet Singh Memorial Lecture was organized by Dr Sayed Makhdoom Raheen, Former Minister of Information & Culture, Afghansitan, " A Hero of Peace and Humanisum".
Eight delegates from south Asian countries ( Non-Indians) were invited to deliver lectures at the Institute and 15 foreign students ( who have been pursuing post graducation at Centre for South Asian Studies ) were encouraged to present their papers in the seminar. The workshop thenafter was conducted by the Institute.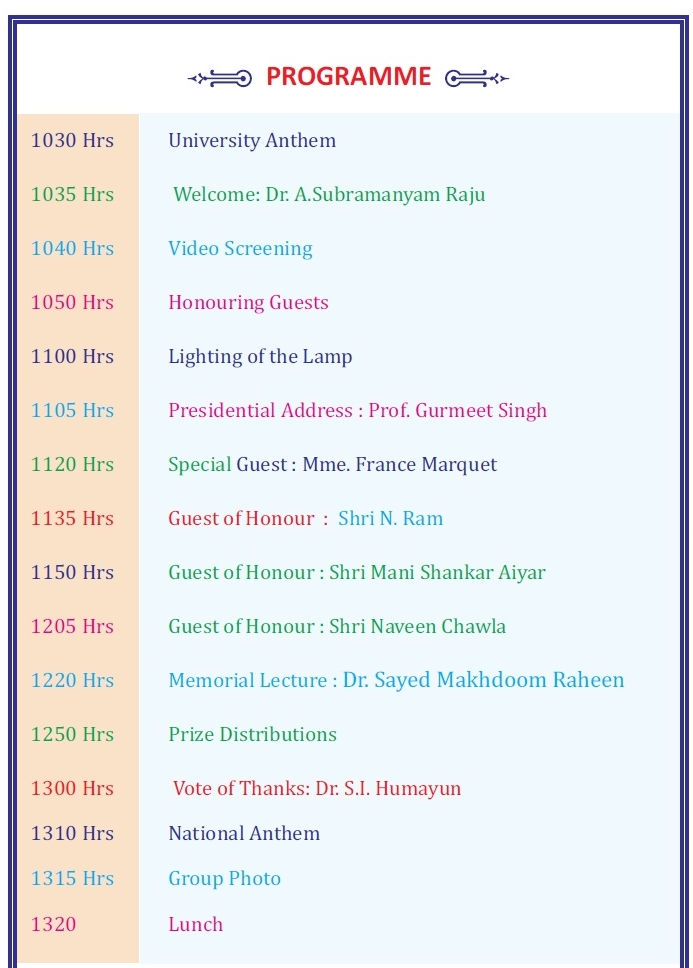 Read more about "UMISARC"...