UMISARC announces fully paid scholarship for MA Program at Pondicherry University for the session of 2018-20
South Asia Foundation (SAF) - Madanjeet Singh Group Scholarship at UMISARC Pondicherry University:- 2018-20 Batch

SAF–Madanjeet Singh Group Scholarship is a unique feature of South Asian Studies programme at Pondicherry University. Sixteen scholarships are awarded to Master's students from South Asian countries (eight boys and eight girls). The scholarship award covers the entire tuition fees, travel (round trip economy airfare only for international students) boarding and lodging at Pondicherry University for two years. All SAF Scholarship students are entitled for a monthly stipend of Rs. 10000/- during their course period. The scholarship will not cover expenses on dependent, if any, of a scholarship holder. They will have to fully support their dependents. The South Asia Foundation Chapter from each SAARC county (i.e) Afghanistan, Bangladesh, Bhutan, India, Maldives, Nepal, Pakistan and Sri Lanka will select two candidates and inform its selection to the university. While selecting candidates, the SAF chapters may give preference to candidates having graduate degree in Political Science, International Relations, Economic, Defence Studies, History and Sociology, etc. The SAF Scholarship holders will be subject to same rules and regulations regarding attendance and discipline, etc, as applicable to other students of the University. Candidates interested in this scholarship will have to directly apply to the SAF Chapter in their respective countries.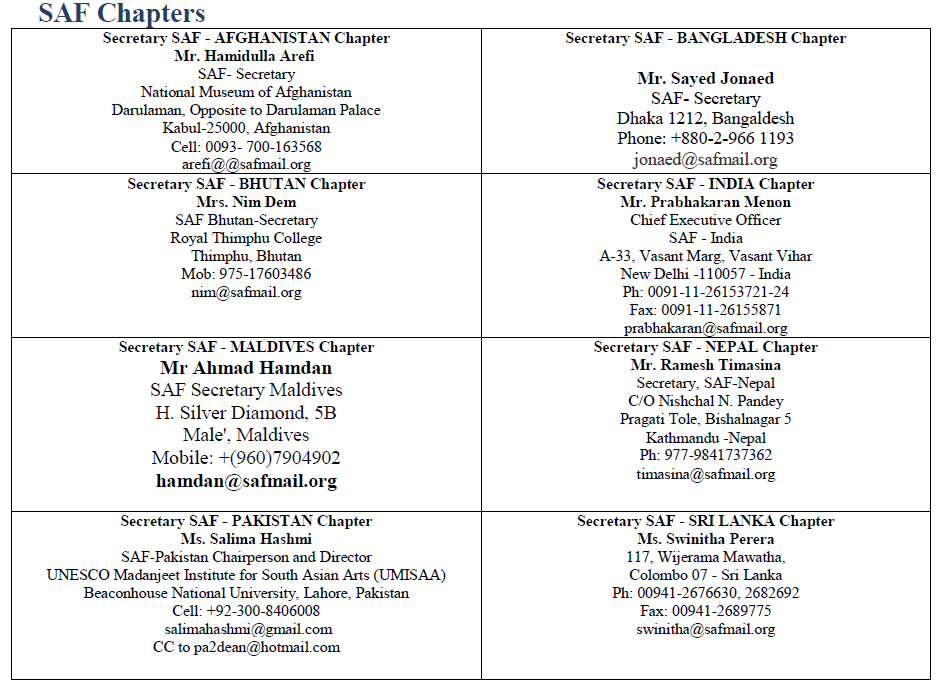 Important dates:
| | |
| --- | --- |
| Last date for the Chapter Nomination | 30th April, 2018 |
| Interview through Skype | 10th May, 2018 |
| Selection of candidates | 14th May, 2018 |
| Dipatch of Admission Letters | 17th May, 2018 |
| Last Date for Admissions | 10th July, 2018 |
Facilities Available at the Institute

Though newly established, the Institute has excellent infra-structure facilities including computers with internet connection, over head projector and LCD projectors, fax and Xerox machine, etc., to support teachers and students in their pursuit of academic excellence and relevance. The grand UMISARC building has a state of art auditorium and seminar hall well-equipped with latest audiovisual facilities, reading room, class and faculty rooms, computer labs, as well as space for research scholars and visiting faculty.

The Institute is imparting education through new and innovative methods and techniques. Frequent guest lectures by eminent scholars, diplomats, defence officers and members of think tanks from different parts of India and abroad are arranged to enable students to have a wider perspective on their area of study.
The Institute is organising conferences, seminars and panel discussions on issues of contemporary relevance at frequent intervals. The Institute is developing its own specialized library to supplement resources available at central and school libraries.

Download Brochure
Read more about "UMISARC"...