Mme. France Marquet Principal Trustee, MSF and SAF attended seventh International Forum of NGOs
When
, local time:
Wednesday, 3 May 2017 - 9:00am
to
Thursday, 4 May 2017 - 6:00pm
Where: Saudi Arabia, Riyadh
Type of Event: Category 8-Symposium
Organized by the NGO-UNESCO Liaison Committee and UNESCO, in partnership with the Mohammed bin Salman bin Abdulaziz Foundation (MiSK), the Seventh International Forum of NGOs in official partnership with UNESCO was held in Riyadh (Saudi Arabia) on 3 and 4 May 2017.
The topic chosen for this Forum - "Youth and their Social Impact" fits UNESCO's mandate and its actions related to youth, and meets the strong focus on youth given by the 2017 International Conference of NGOs held in Paris in December 2016.
Using an engaging format, the 2017 Forum brought together NGOs in official partnership with UNESCO, youth representatives and experts intended to become a call for action and a platform to enable participants to co-create initiatives and select high-impact ideas.
Through keynote conferences and panel discussions, the Forum will mainly focus on the following topics:
- Youth Engagement and Its Potential for Social Change
- Optimizing the Impact of the Digital Native – and Managing the Risk
- Educating for a Sustainable Future
- What Skills for Young People Today?
Breakout sessions will delved more specifically into the following sub-themes:
- Youth Entrepreneurship and Volunteering: Promoting Engagement at Local and International Levels
- Protection of Cultural Heritage: Can Young People Make a Difference?
- Using Digital Tools for the Promotion of Social Interaction and Engagement
- Maximizing the Fight Against Climate Change for Sustainable Development
- Fostering Equal Opportunities for Young Men and Women
- Ensuring Complementarity between Formal and Informal Education
More information on the programme and logistics are available under the url unescongoforum2017.com, where participants can also register.
Extensive information on the Forums of NGOs in official partnership with UNESCO and the work coordinated by the NGO-UNESCO Liaison committee are available on the NGO-UNESCO Liaison Committee's website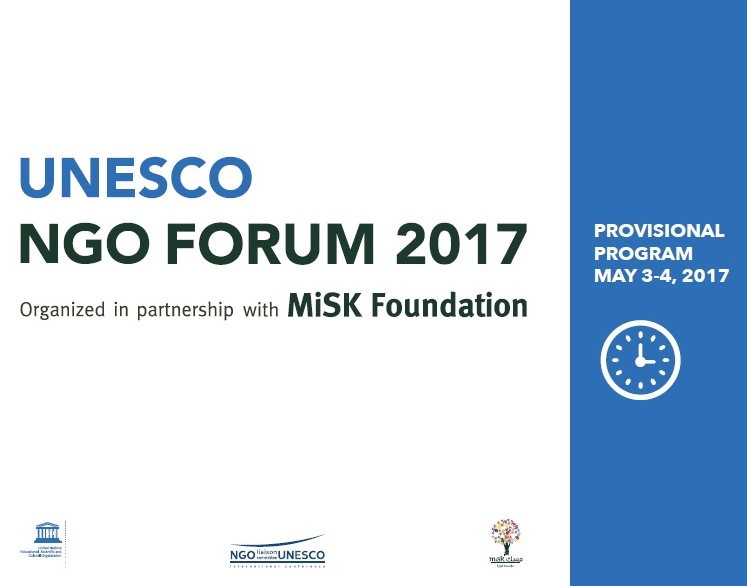 Left to right: Mr. Chandan Kumar Mandal , UMCSAJ Alumni 2015 batch; Ms Anita pariyar, Alumna ( in Centre) With Mme France Marquet,
Principal Trustee, Madanjeet Singh Foundation and SAF Representative to UNESCO



Mme. France Marquet Principal Trustee, MSF with Alumna UMCSAJ Ms. Anita Pariyar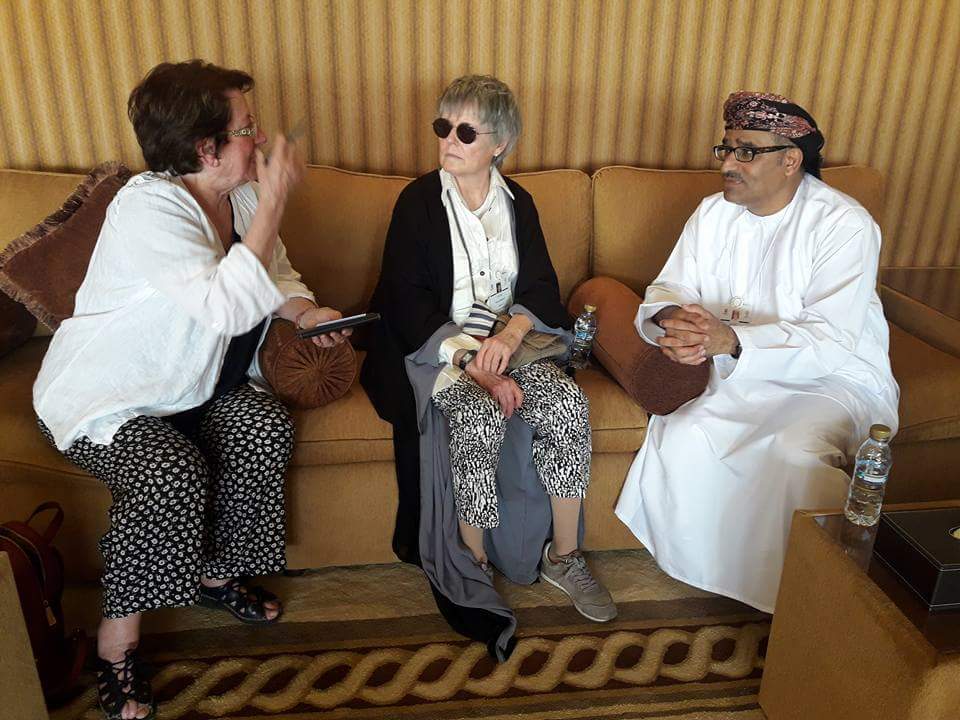 Mme. France Marquet Principal Trustee, MSF With Saudi Delegates




SAF Alumana Ms. Anita Pariyar with friends
---