Mr Sahan Randeniya, UMCDSRC Scholar, sharing experience.. Being a scholarship holder
First of all, I would love to express my sincere gratitude towards the South Asia Foundation for providing me with this opportunity to study in here, in Nepal. And I would like to thank the South Asia Foundation and the respective members for making us feel much better in a place far away from our motherlands.
His Excellency Dr. Madanjeet Singh, an artist, writer, diplomat and philanthropist and UNESCO Goodwill Ambassador created the South Asia Foundation in 2000 as a regional youth movement and it has now grown to have chapters in eight countries. His dream was a united South Asia. And we are here as a result of that dream and the movement he created along that dream. The South Asia Foundation has offered scholarships to South Asian students under various disciplines in its 12 UNESCO Madanjeet Singh Institutions of Excellence. These institutions are located in all 8 countries of South Asia and are teaching fine arts, journalism, regional cooperation, green technology, etc. Dr. Nishchal N. Pandey, in his book "New Nepal: The Faultiness", called him 'a lifelong adherent and a supporter of India's secular and plural culture.
We are given the stage not only to study, but also to create the links with our own Asian friends, which we never knew that we will get to know. Here we are now exchanging the knowledge in the same pool, creating another pool of ideas which can direct South Asian bonds to a new level. Before we come here, meet people, all we had was just assumptions, how those people will be, but now we have a complete idea about the people, after all we all are the same. Our cultures, our languages, they all are linked, only things divide us are the invisible geographical boundaries.
It is fun to conglomerate with people holding different cultural identities, trying to understand and speak a new language, and be friends. In my own perception it is always good to get an opportunity to get to know a new tradition, so that we can understand our flaws and rises, then collaborate to the run of sustainable development, minimizing those flaws.
Traveling is also another fun part included in studying in National College. In every semester we get to visit distinct areas in Nepal. And I am mesmerized by the sight of all those mountains holding white caps. It was really confusing for me to distinguish between mountains and hills, I always mix them up. And it is always fun to tell my Nepali friends about the sea, beach and the mind blowing sunset I have seen in my country. I have made them want to see it from their eyes. And they explain me how does the touch of snow feel like, which I am craving to experience one day. Behind all those educational and fun activities, we see the regional cooperation.
I am Sahan Randeniya, the Sri Lankan, studying in National College, Baluwatar, under the South Asia Foundation scholarship.




UMCDSRC Scholars attending an eductional Camp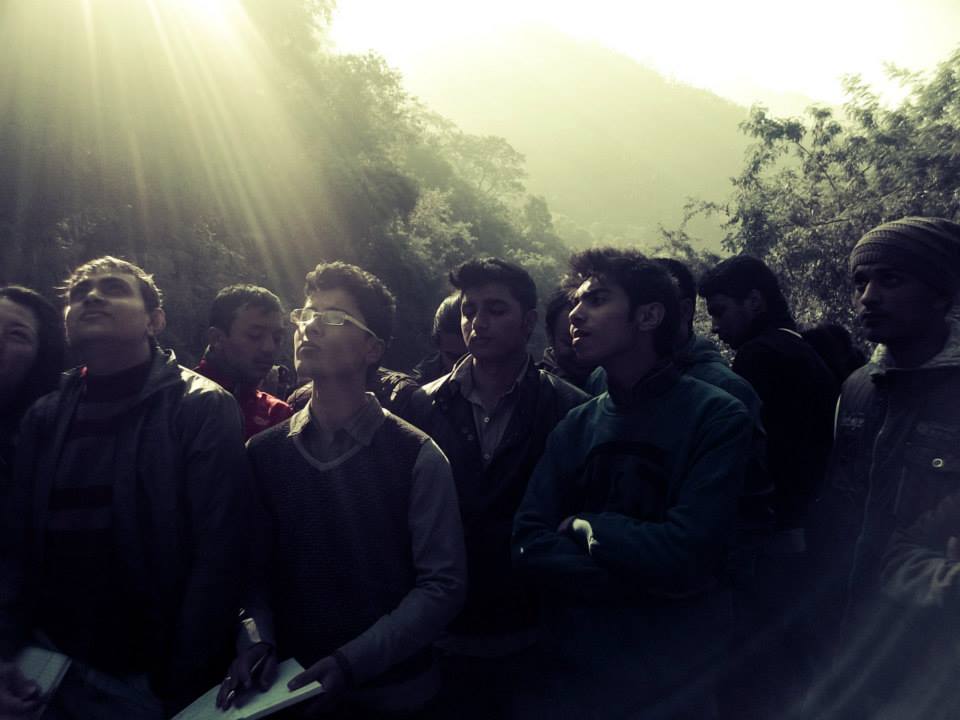 UMCDSRC Scholars attending an eductional Camp



Wild Safari: UMCDSRC Scholars sharing a memoriable moment.
---