15th SAF Governing Council Meeting held in Male, Maldives
SAF 15th Governing Council meeting held in Male, Maldives on 29th Nov, 2019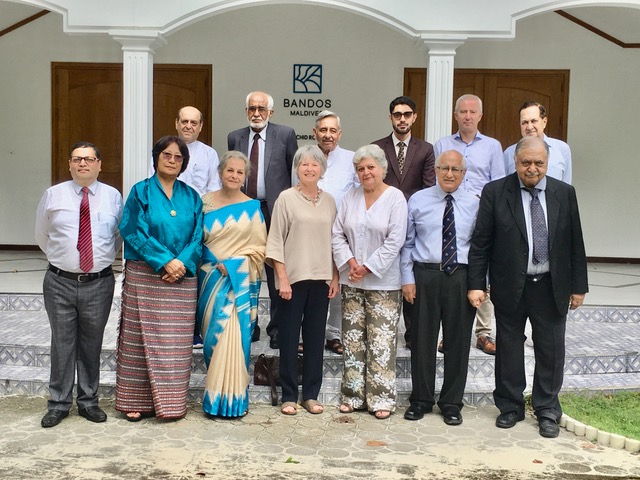 First Row:- Left to Right: Dr Nishchal Pandey, Chairperson SAF-Nepal; Ms Nim Dem, Secretary SAF-Bhutan; Dr Syeda Hameed, Vice Chairperson SAF-India; Madam France Marquet, Principal Trustee MSF; Prof Salima Hashmi, Chairperson SAF- Pakistan; Prof. Jamilur reza Choudhury, Vice-Chairperson SAF Bangladesh; Dr. Kamal Hossain, Chairperson SAF-Bangladesh.
Second Row:- Left to Right: Mr Navin.B. Chawla, Advisor MSF; Prof. Omara Khan Masoodi, SAF Chairperson Afghanistan; Mr Mani Shankar Aiyar, Chariperson SAF-India; Mr Hamidullah Arefi, Secretary SAF-Afghanistan; Dr. Armin Dobler, Legal Advisor MSF; Mr. N. Ram, President MSF.
Read more about "Governing Council Meetings"...