The First batch of Msc and 8th Batch of B.Sc Forestry at UMCSAFS begin from 24 July, 2019
Under the aegis of South Asia Foundation, UMCSAFS has been offering group scholarships to pursue B.Sc degree in Forestry since 2012 at College of Natural Resources at Lobesa under Royal University of Bhutan. Until now, a total of 14 students graduated; 11 with B.Sc Forestry, 3 with B.Sc Sustainable Development and 1 with Diploma in Forestry. However, 2 scholarship recipient; 1 from Maldives and 1 from Sri Lanka discontinued the scholarship on personal reasons.
From 2019 onwards, the center also started offering scholarship for 2 years in M.Sc Natural Resources Management.
The 8th Batch of BSc Forestry (2 from Bangladesh and 1 from Bhutan) and the first batch of MSc in Natural Resources Management (1 from India and 1 from Nepal) has joined the College of Natural Resources on July 24, 2019.
Currently there are nine scholarship recipients who are undergoing BSc in Forestry (seven scholarship recipients) and M.Sc. in Natural Resources Management (two scholarship recipients).


From right; Ms. Parul Sharma from India, Mr. Manuel Tripura and Mr. Mirza Sium Masud, from Bangladesh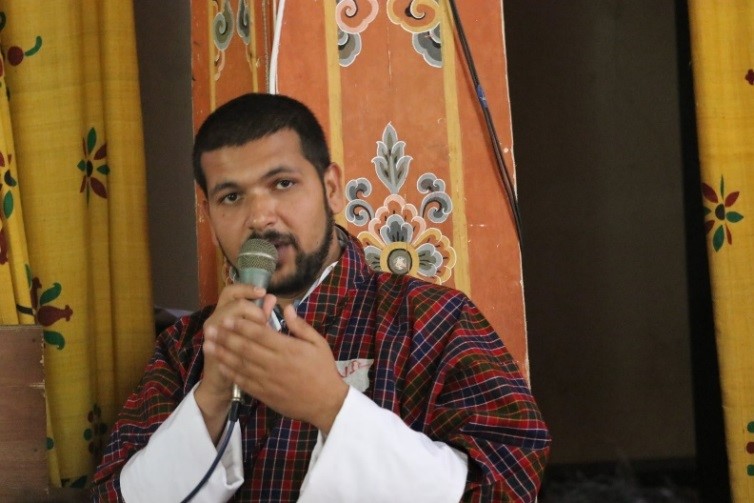 Mr. Sunil Sapkota from Nepal



Mr. Kinga Thinley from Bhutan