Ms France Marquet represented MSF on 20th anniversary of the UNESCO Madanjeet Singh Prize of Tolerance & Non Violence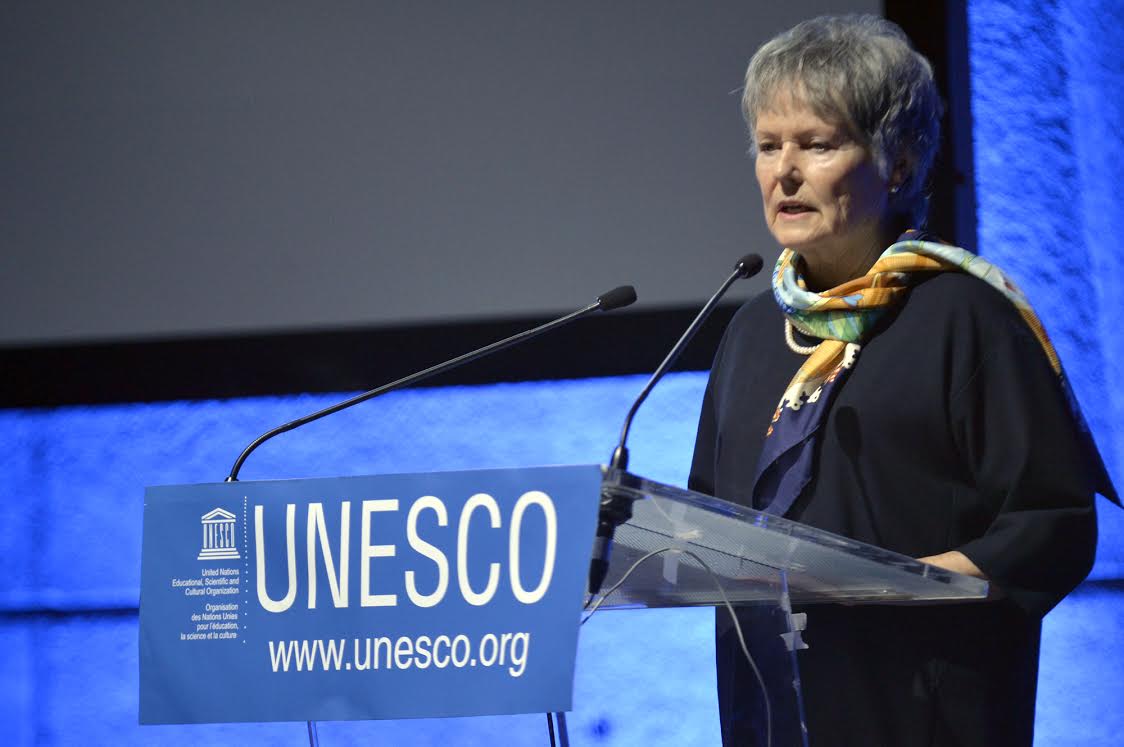 Ms France Marquet representative of MSF & SAF addressing the delegates during 20th anniversary of the UNESCO Madanjeet Singh Prize of Tolerance & Non Violence
Speech of Madam France Marquet
"Excellencies, ladies and gentlemen.
Welcome and thank you all for being here tonight to celebrate the International day for tolerance.
I would also like to thank the UNESCO personnel from
the different sectors.
The Social and Human Sciences, the External Relations and Public Information, the Special Events
The UNESCO artists for peace
The International Philarmonic choir, Mr Seguei Markarov
The Russian delegation and the Madanjeet Singh Foundation
Without their help and cooperation, this evening would have not been possible.
Tonight, we congratulate the Federal Research and methodological Center for Tolerance Psychology and Education-Tolerance Centre, from the Russian Federation with the presence of Mr Boroda.
Phouzdrav layiem
Today, we are also celebrating the 20th anniversary of the UNESCO Madanjeet Singh prize for the promotion of tolerance and non-violence.
It is not by chance that the first prize was awarded in 1996 by the philanthropist and humanist Madanjeet Singh, UNESCO Goodwill Ambassador.
- He was traumatized by the independence movement in India and was imprisoned at that time,
- He saw the atrocities committed in the Indian subcontinent during the partition.
- In his life as a diplomat, serving in 17 countries, he witnessed the horrors of the war in Vietnam.
- And during the totalitarian regime of Idi Amin in Uganda.
- He evacuated the Asian civilians, at the risk of his own life;
those experiences draw him to promote the values he professed: tolerance and non-violence. On his request, the UNESCO Executive board unanimously agreed to initiate the prize
To conclude ladies and gentlemen and before showing a small video of Madanjeet Singh, I would like to quote him:
"Ideas have never succeeded in isolation unless they translated into action"
Thank you very much"

Mme. France Marquet, representative of SAF to UNESCO, heanding over prize of $ 100,000/- to Alexander Boroda and Nada Al-Nashi


The video message from Late Amb Madanjeet Singh was played during the day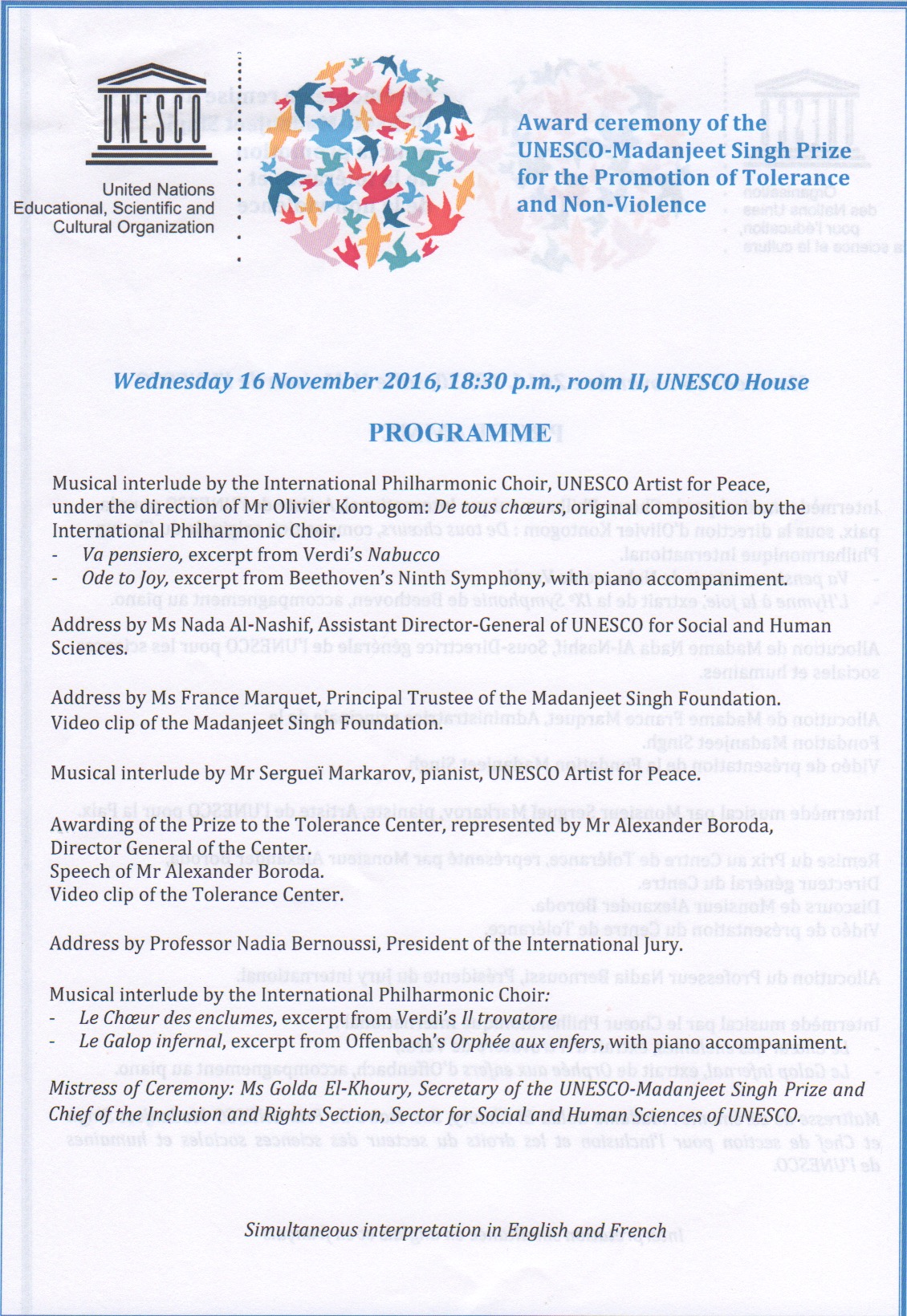 Click here to know more about UNESCO-Madanjeet Singh Prize for the Promotion of Tolerance and Non-Violence & Laureates
---