Alumni reunion of South Asia Foundation-Bangladesh held at UAP
Date:- 20 December, 2019


A reunion of the South Asian Foundation (SAF) scholars' was held at the University of Asia Pacific, Dhaka, on December 20, 2019.

The event was attended by a large number of SAF scholars who finished their higher education in India, Pakistan, Sri Lanka, Nepal and Bhutan.

Eminent Jurist and Senior Advocate of Bangladesh Supreme Court, Dr. Kamal Hossain and also the Chair of SAF, Bangladesh Chapter delivered his speech as the Chief Guest. He said, the motive of SAARC is fading day by day. Therefore, the SAF scholars need to come forward to reestablish the regional ties between the SAARC member states. "The motive of SAF scholarship is to create regional harmony and cultural diversity," he added.

National Professor Dr. Jamilur Reza Choudhury, Vice-Chancellor of University of Asia Pacific and Vice-Chairman of SAF Bangladesh Chapter presided over the event. In his speech, Professor Choudhury briefly introduced SAF and its activities. He also spoke about how UNESCO Goodwill Ambassador Madanjeet Singh founded SAF in 2000 as a secular, non-profit and non-political organization comprising eight autonomous chapters. The main objective of SAF is to promote regional cooperation through a number of UNESCO Madanjeet Singh Institutions of Excellence.

Some of the alumni shared their thoughts and proudly acknowledged that they have been immensely benefitted by SAF scholarships and even for many recipients the SAF scholarship has been a life changer in terms of personal and professional development.

The first ever reunion was coordinated by Bachchu Shekh, Secretary, SAF Bangladesh Chapter. The event was also graced by Professor Dr. M. R. Kabir, Pro Vice Chancellor, UAP. At the end of the program, an alumni committee was formed headed by Tawfique Ali, who completed his studies from Asian College of Journalism, Chennai.



South Asian Foundation Bangladesh chapter chairman Kamal Hossain and University of Asia Pacific vice-chancellor Jamilur Reza Choudhury, among others, attend a SAF reunion at the UAP in Dhaka on Friday. (Pic Source: NewAge Bangladesh, 24 Dec, 2019)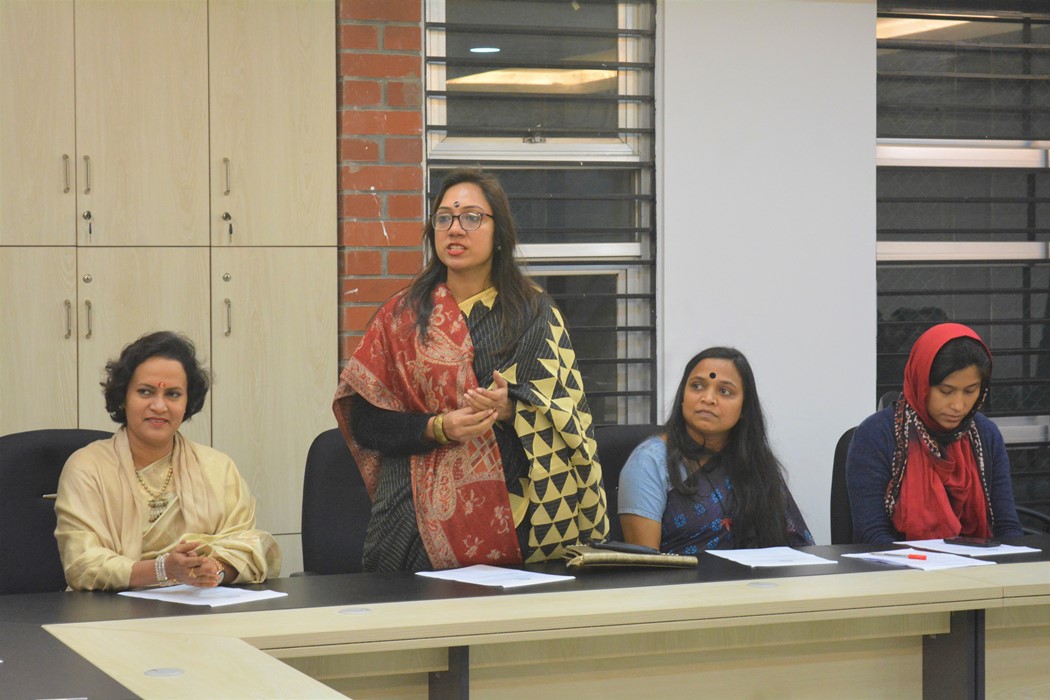 Left to Right :- Ms. Sharmin Tamanna; Ms. Shafinur Shafin; Ms. Subarna Dhar & Ms. Mousumi Akter UMIKS Alumni ( Batch of 2015)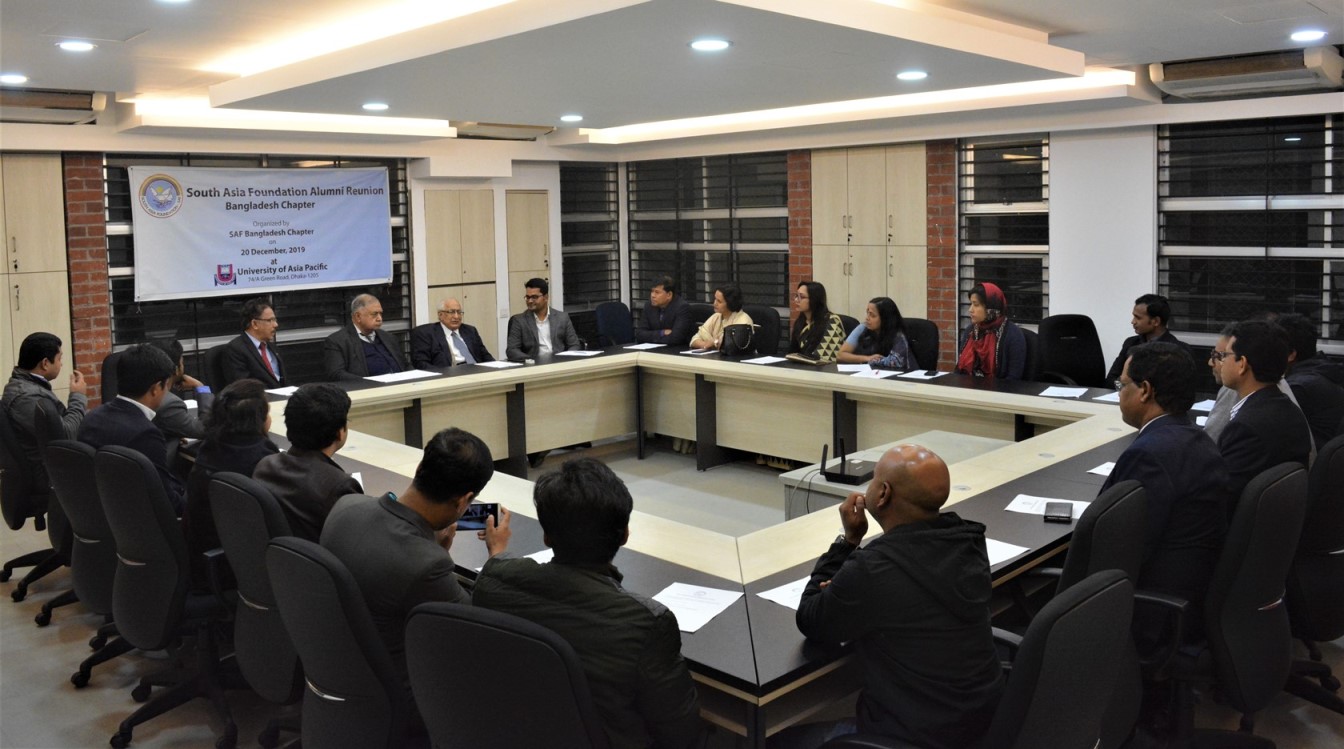 SAF-Bangldesh Officials with Alumni from Bangladesh



Left to Righ:- Dr. Kamal Hossain, Chairman, SAF- Bangladesh; Dr. Jamilur Reza Choudhury, SAF- Bangladesh, Vice Chairman; and Mr Bachchu Shekh, Secretary, SAF Bangladesh Chapter


Download: In The Media (pdf)
Read more about "Bangladesh"...